ROSY ET MARIA, THE RESTAURANT OF THE MAISON DE BEAUTE CARITA BY CHEF AMANDINE CHAIGNOT
The chef Amandine Chaignot is happy to announce her collaboration with the Maison de Beauté Carita. It is a new world that the chef is discovering today, following a lovely meeting full of sincerity and warmth with the Carita's teams.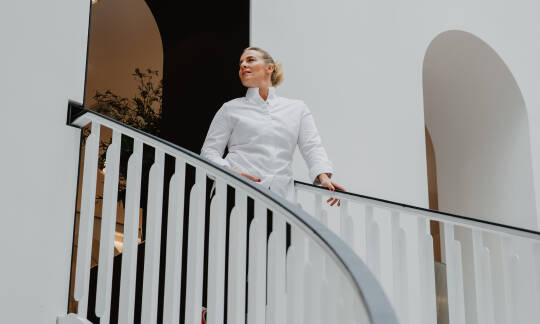 The restaurant explores, beyond gastronomy, the idea of a place of encounters and shared emotions. Nestled on the second floor of the iconic mansion at 11 rue du Faubourg Saint-Honoré, the 125-square-meter space with 35 seats is in keeping with the brand's global beauty philosophy. Come and discover a delicate and carefully sourced Parisian cuisine by booking online or call us at +33 1 44 94 11 45 .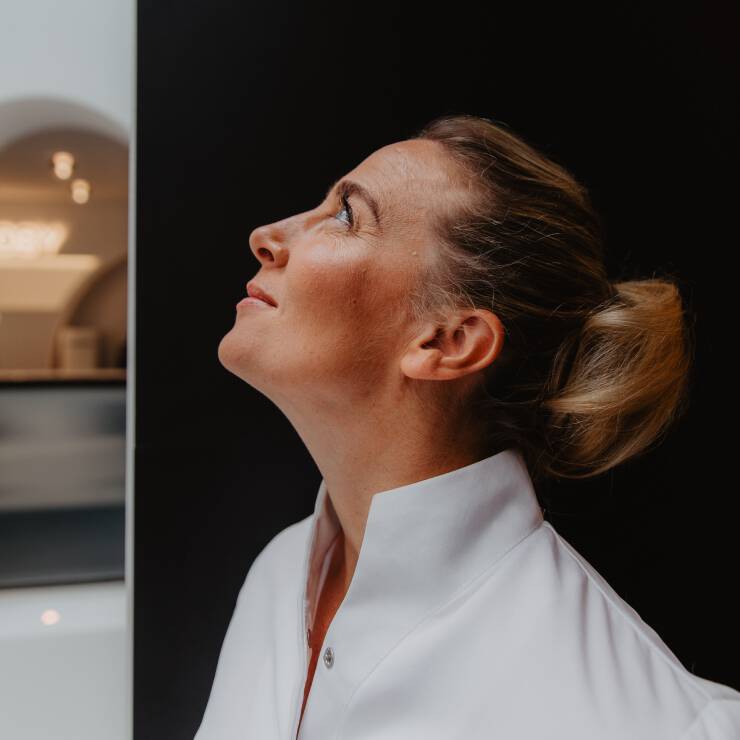 AMANDINE CHAIGNOT, CONTEMPORARY CHEF
Inspired by the strong, authentic women who surrounded her as a child, Amandine has created a healthy, refined menu for the Maison de Beauté Carita restaurant, with the same attention to detail that her Michelin-starred mentors have always appreciated. A taste for balance and well-being.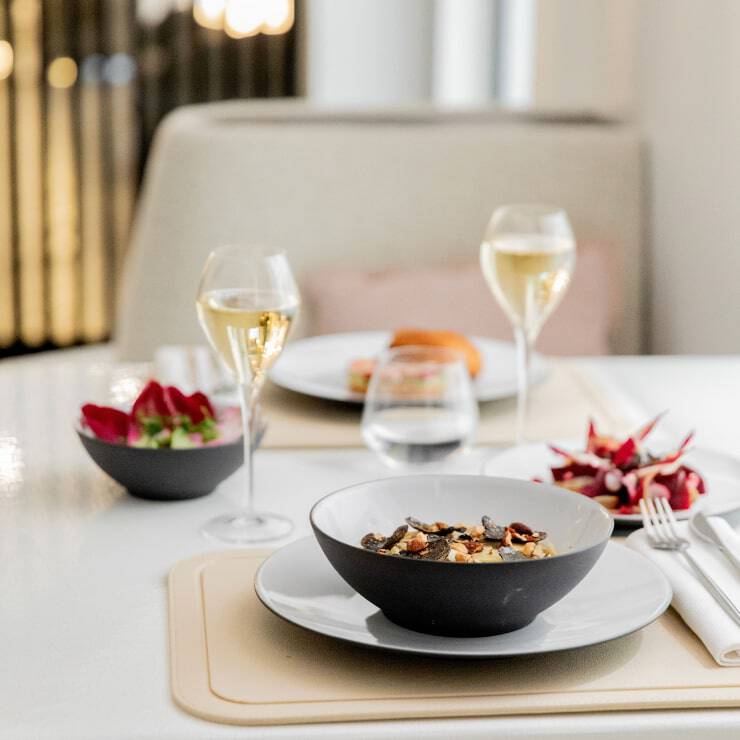 ART OF THE TABLE
In the same way that food claims its local origin for more taste, the art of the table at Rosy et Maria intends to offer a contemporary experience at the cutting edge of tableware, with a simple desire: to taste a dish, a wine, a champagne, a floral water, is to mobilize all one's sensations, taste, sight, touch.
Working in a joyful energy means transmitting generosity. With her cooking, Amandine wishes to transmit not only dishes, but also emotions. The work on the plates will seek to address women and men with a happy simplicity. The menu has been designed to make Rosy et Maria a real meeting place. Not a simple technical demonstration.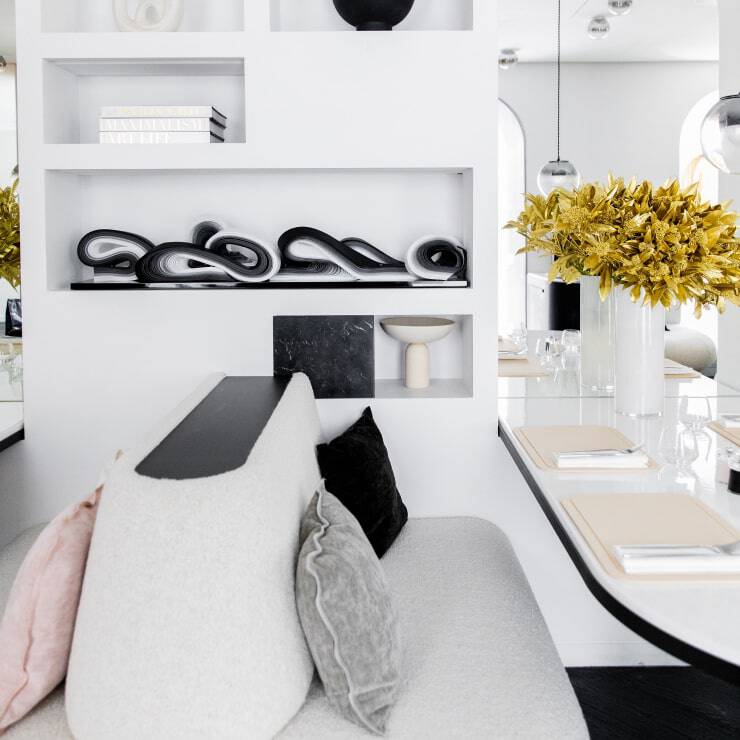 A PLACE FOR SHARING
Rosy & Maria is a place of all possibilities and resolutely unique in the world of luxury. Designed with architects Christiano Benzoni and Sophie Tuillier, a host of details have been worked on to anchor this place in the present and make it a place of reunion, a place of life. A table where friends and acquaintances can meet as equals in a form of simplicity that blends rest for the mind and awakening of the senses.
The menu follows the new uses of a different way of thinking about time, in "rapid" mode, for the active Parisian, in the morning, or in "slow" mode, when a moment becomes available. At each hour, proposals take into account the availability of regulars, whether you start or end the day.
AN EXEMPLARY SOURCING
The menu features local products, directly from the harvests of artisans, with whom the chef has collaborated for over 20 years. A trust built over time that allows Rosy et Maria to offer the best quality possible. This offer in short circuit will also make the menu a removable one, changing according to the seasons and the discoveries.