11 FAUBOURG SAINT-HONORÉ,
THE PARIS BEAUTY ADDRESS
Carita is an address: Welcome to 11 Faubourg Saint-Honoré, the iconic Parisian
beauty destination. The very heart of Carita since 1945, the Maison de Beauté
is undergoing a transformation and the reopening is scheduled for September
2022. Until then, our ephemeral Maison de Beauté welcomes you
at 29 Faubourg Saint-Honoré.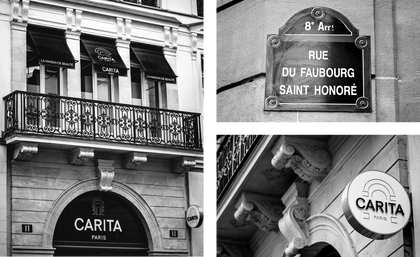 AN EPHEMERAL ADDRESS
TO TAKE CARE OF YOUR DREAMS
Carita is opening a temporary Maison de Beauté at 29 rue du Faubourg Saint Honoré, while its historic address is being renovated.
From January, new treatment protocols will be offered.
DISCOVER OUR TREATMENT MENU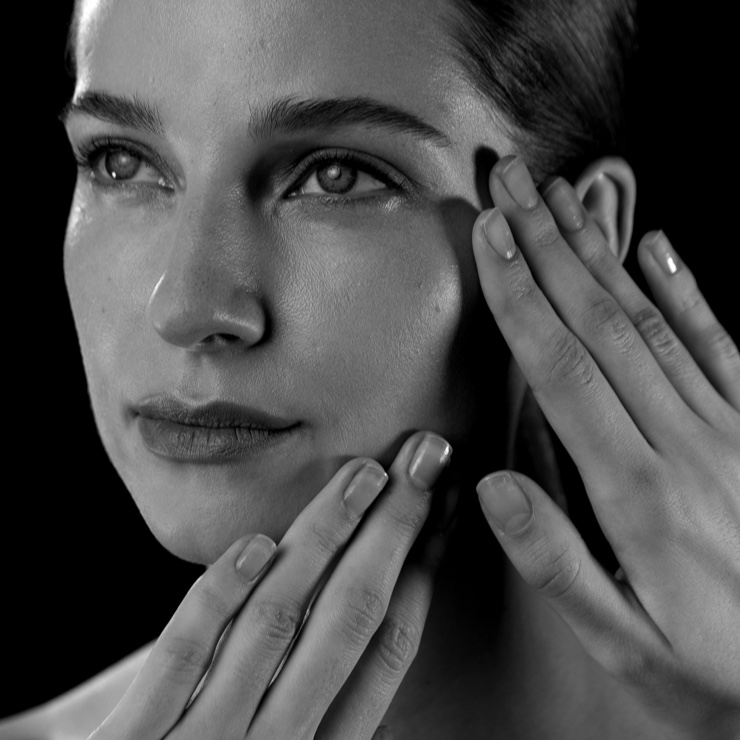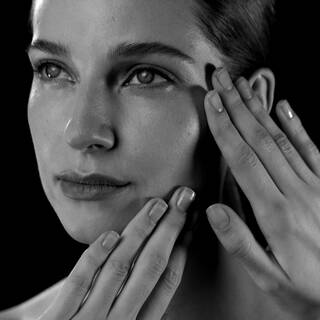 OUR CUSTOM-MADE CONSULTING AREA
You will enter through the discovery of a treatment bar designed like a jewel with precious materials by our designers. Comfortably installed, you can receive advice from our specialists during a personalized diagnosis.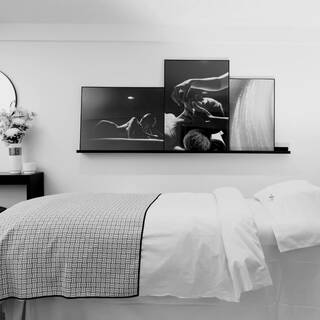 OUR TREATMENT ROOMS
Experience a custom-made treatment to transform your skin and reveal your beauty. Four spacious and refined treatment rooms, with a pure design, allow you to enjoy a moment of total relaxation. We are committed to taking care of your dreams!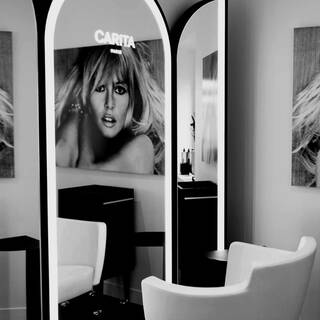 THE HAUTE-COIFFURE AREA
After your hair treatment in a dedicated room, come to the Haute-Coiffure area designed as a professional studio where our Master Hairstylists will create the hairstyle of your dreams that will reveal your personality.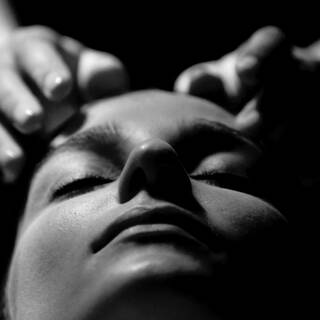 DISCOVER EXCEPTIONAL CARE
Carita uses a perfect balance of sophisticated formulation, manual intelligence, and instrumental know-how to push the boundaries of cosmetics and reveal each woman's inner light to metamorphose the skin.
Our vision transcends the rigid notion of "skin type" to instead concentrate on "skin condition", which changes depending on the hour, day and season.
Here at Carita, skincare is, more than anything, an experience in itself. Personalization enhances the effectiveness of the treatment. Allow yourself to be guided and enjoy a transformative treatment beyond the limits of traditional cosmetics to reveal what is most beautiful in you.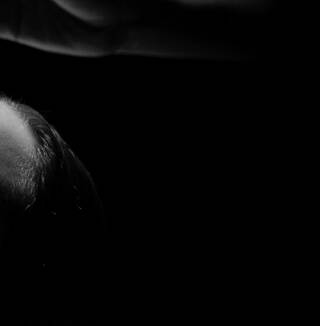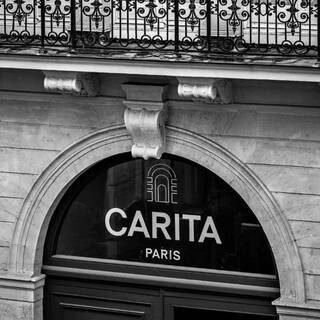 DISCOVER CARITA WORLDWIDE
Book an appointment for a wonderful moment of beauty and well-being in all our institutes.