CHAPTER IV
CARITA AND THE GOTHA
In 1945, the salon's reputation was made as soon as it opened. Some of the first to arrive are aristocrats: Princess Marie-Béatrice of Savoy, the Princess of Suga, Queen Noor al-Hussein of Jordan, Countess Simonetta Visconti, the Countess of Paris, the Princess of Bourbon, the Princess of Bulgaria, Her Serene Highness Princess Grace of Monaco and her daughter Princess Caroline, Her Imperial Highness Farah Diba, Princess Radziwill, Princess Irene of Greece, the Princess of Cambodia, Diane von Furstenberg, Antoinette de Clermont-Tonnerre and Begum Aga Khan III, born Yvette Labrousse are among the salon's upscale clientele. The Duchess of Windsor, who helped launch the Maison de Beauté on December 15, 1952, has her own private salon decorated in "Wallis" blue. She comes regularly and offers everyone caviar or foie gras sandwiches. Marie-Hélène de Rothschild arrives incognito, her just-shampooed head still wet, simply to have her hair styled and to get a beauty treatment.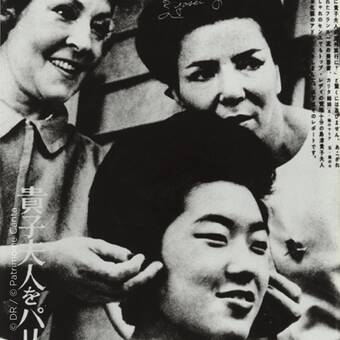 In 1955, Princess Takamatsu, sister-in-law of Emperor Hirohito, invites the Carita sisters to Japan and receives them at the Imperial Court. A first! A few years later Maria and Rosy style the hair of Takako Shimazu, Princess of Suga and Emperor Hirohito's youngest daughter, on the occasion of her wedding in 1960. Prince Takamatsu says to them, "You have just made Japan look ten years younger."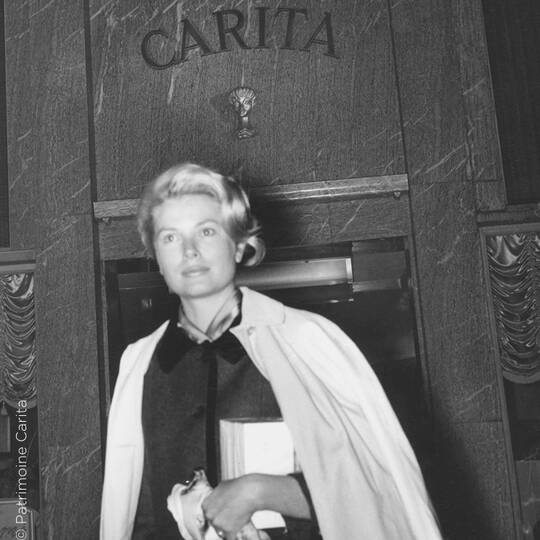 Another personality draws crowds and photographers to the Maison de Beauté: Her Serene Highness Princess Grace of Monaco. Maria and Rosy style her hair for her marriage to Prince Rainier III. Several years later, they create another beautiful hairstyle for a dinner at the Elysée Palace in Paris. General de Gaulle paid her many compliments. She was luminous and radiant."
All these personalities of the gotha appreciate Carita's innovative vision of global beauty, spend entire days in their salon, have their evening clothes delivered to them there before going out to dinner. Maria and Rosy metamorphosize them and reveal the light in each one. True luxury can't stand neglect. At 11 rue du Faubourg Saint-Honoré, every one of them is given a welcome worthy of a queen.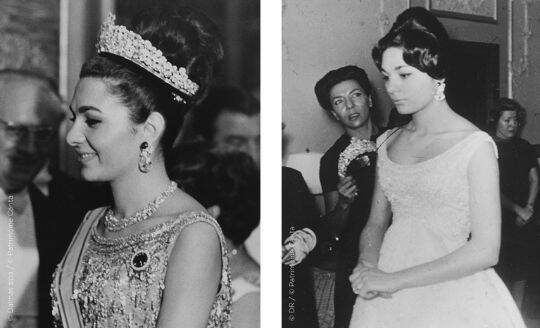 In September 1959 they receive a call from the Iranian embassy requesting an appointment for a client whose name means nothing to anyone: Farah Diba. Rosy and Maria style the hair, reveal the dazzling complexion and metamorphosize the future bride of the Shah of Iran into a Parisian beauty. Their meeting is the start of an unwavering friendship. Farah is keen to have the sisters with her at her wedding of that same year as well as for major receptions where she is invited to.
Our History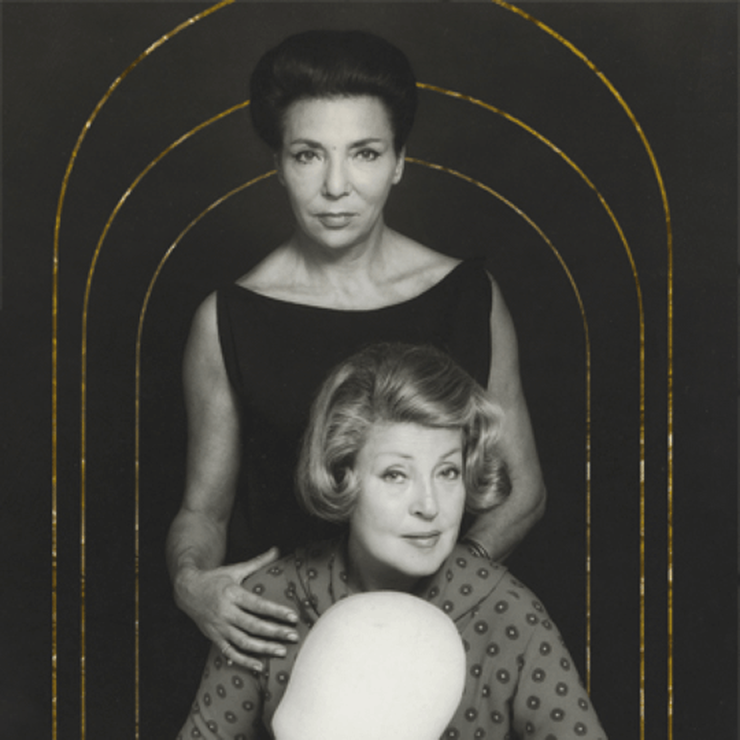 Chapter I
maria & rosy carita entrepreneurs
of metamorphosis​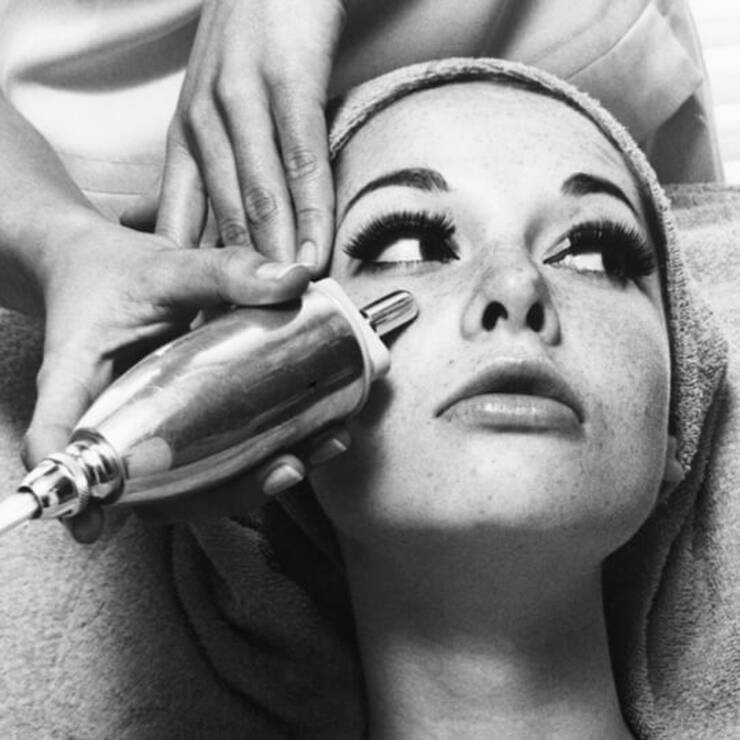 CHAPTER II
The invention of
professional skincare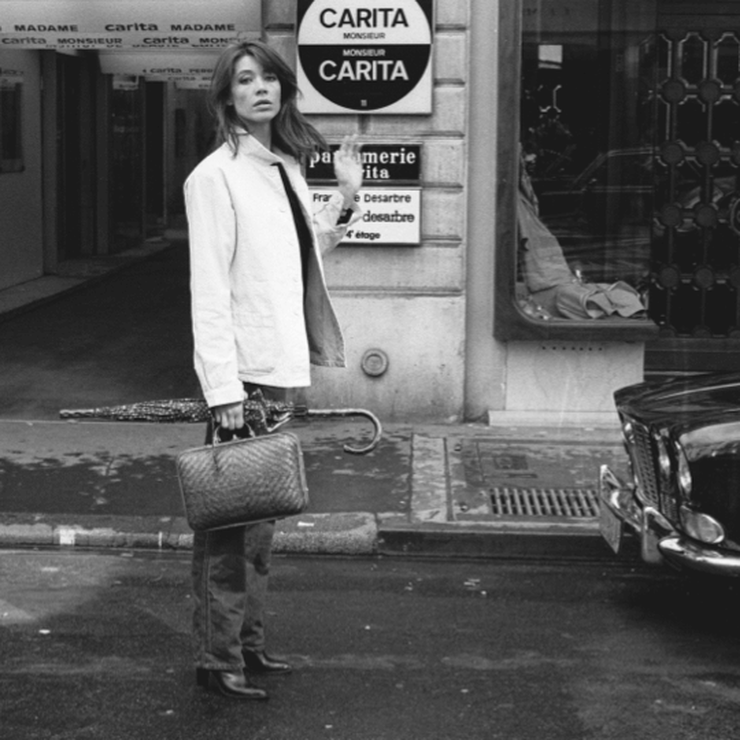 CHAPTER III
CARITA AND the CELEBRITIES