CHAPTER III
CARITA AND THE CELEBRITIES
Who came to your Maison de Beauté ? Everyone except the Pope and the Queen of England!
FROM PARIS TO HOLLYWOOD,
THE PORCHE BECOMES A LEGEND
Since its founding in 1945, Carita has inspired and revealed the aura of beauty icons from the worlds of fashion, cinema, music, opera, literature and theater. So many celebrities have walked through the Maison de Beauté's famous portico: Edwige Feuillère, Rita Hayworth, Claudia Cardinale, Simone Signoret, Jeanne Moreau, Catherine Deneuve, Jean Seberg, Françoise Fabian, Fanny Ardant, Isabelle Huppert, Marlène Jobert, Sigourney Weaver, Michèle Morgan, Alexandra Stewart, Greta Garbo, Gina Lollobrigida, Marie Laforêt, Francoise Hardy, Ursula Andress, Jane Fonda, Mireille Mathieu, Sandrine Bonnaire, Sabine Azéma, Natalie Wood, Dalida, Sophie Marceau, Raquel Welch, Paloma Picasso, Géraldine Kennedy-Shrivers, Carole Bouquet, Barbra Streisand, Sylvie Vartan, Charlotte Rampling, Audrey Fleurot, Madonna…and many more!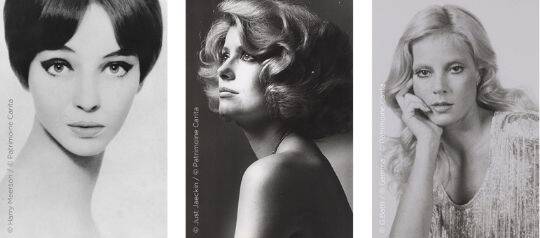 THE MUST-HAVE APPOINTMENT FOR LEGENDARY BEAUTIES
Carita's Maison de Beauté is so famous that onlookers linger nearby in the hopes of glimpsing famous faces coming in and out or greeting each other under the portico. Jane Mansfield arrives from New York or Hollywood in the middle of August, wrapped in white mink as if she were wearing nothing underneath, to freshen up her complexion and her platinum blonde hair. In a cut that takes only a few minutes, Juliette Gréco sacrifices her long existentialist hair in 1959 at the request of producer Darryl Zanuck for his film Crack in the Mirror. The famous "Deneuve" blond, a soft luminous color, inspires scores of women. Mireille Darc, whose natural color is brunette, writes "Carita, I love you," when she follows their advice and reinvents herself as a blonde. Paloma Picasso declares to them "without you, I will not be myself! And what about the famous bangs of Mireille Mathieu and Françoise Hardy for which Maria and Rosy are the creators? Three iconic beauties will embody the brand, portrayed by great photographers - Harry Meerson, Sarah Moon or Just Jaeckin: Anna Karina, Catherine Deneuve and Isabelle Adjani.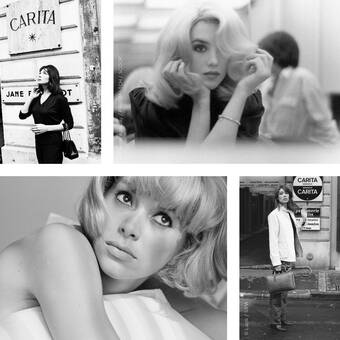 These celebrities all have one thing in common: they know that only at 11 rue du Faubourg Saint-Honoré will they find the level of expertise in professional care, advanced technology associated with advanced application techniques and attentive listeners whose advice will reveal their personalities. Metamorphosed, luminous, radiant. Carita beauties with the ultimate aura.
Our History
Chapter I
maria & rosy carita entrepreneurs
of metamorphosis​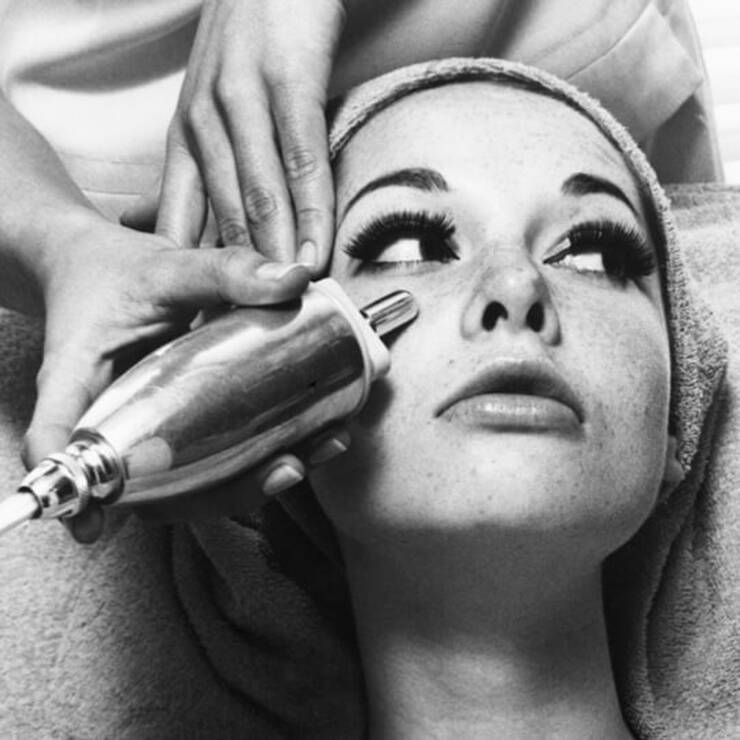 CHAPTER II
The invention of
professional skincare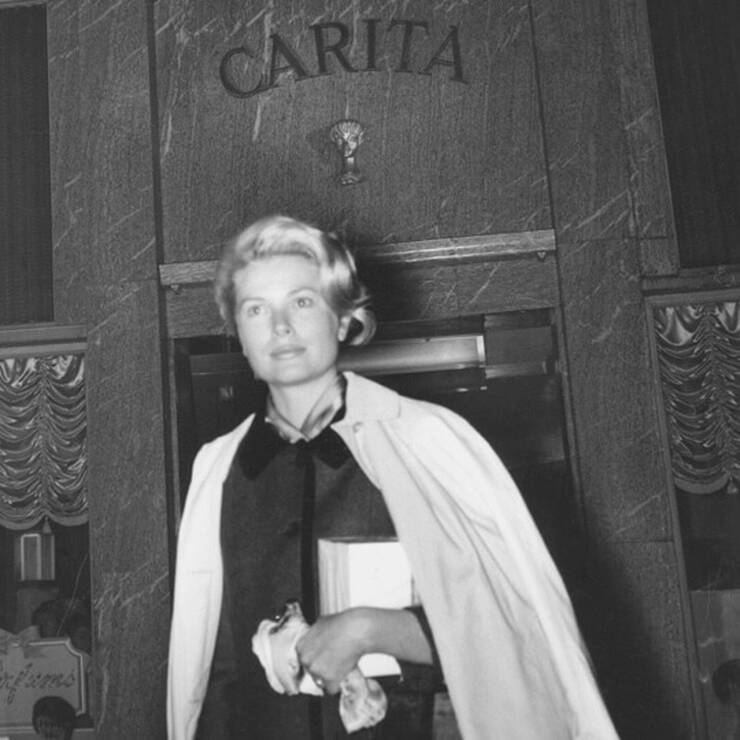 CHAPTER IV
CARITA AND the Gotha